What is PUBG Mobile Maldives Championship Contender Series?
The Ooredoo PUBG Mobile Championship is the biggest eSports tournament to be held in Maldives with a prize pool of MVR100,000. In order to qualify for this tournament, players must first compete in Road to 100k - PUBG Mobile Contender Series 1, 2, 3 or the Wildcard Event. From each of the Contender Series 3 teams will qualify for the Maldives PUBG Championships and 7 teams from the Wildcard event. A total of 16 teams will contest for the MVR100,000 prize pool in Ooredoo PUBG Mobile Championship.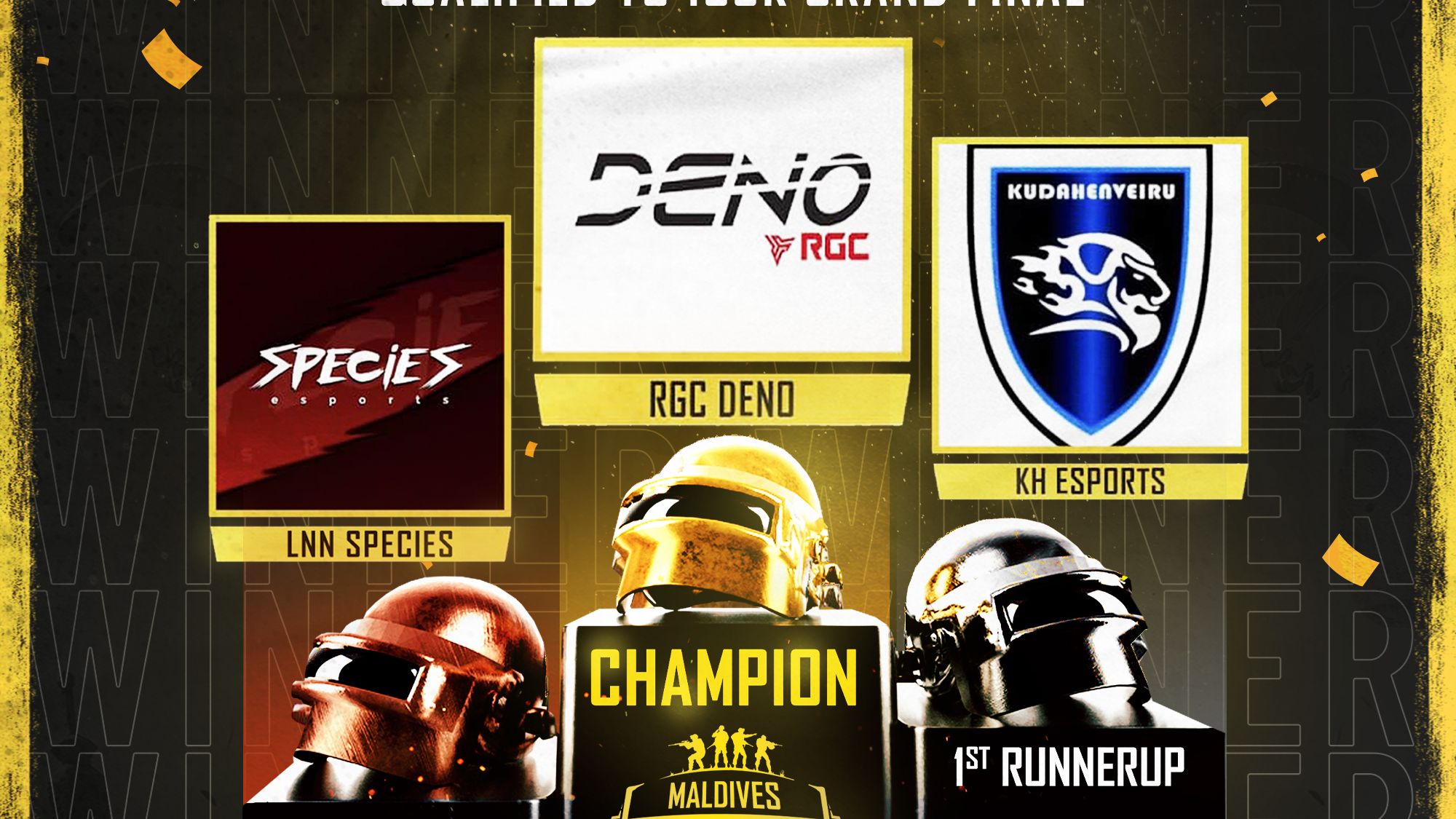 Looking Back at Contender Series 2
Contender Series 2 registration was from 12th September to 21st September 2022. A total of 89 teams registered for Series 2 with 534 players, all competing for the MVR15,000 prize pool and to secure a place in the grand 100k tournament on the road to 100k.
The prize pool for Series 2 was divided as follows;
1st Place: MVR10,000
2nd Place: MVR3,000
3rd Place: MVR2,000
Much like Series 1, Contender Series 2 was also divided into a group stage, semi-final stage and a final stage.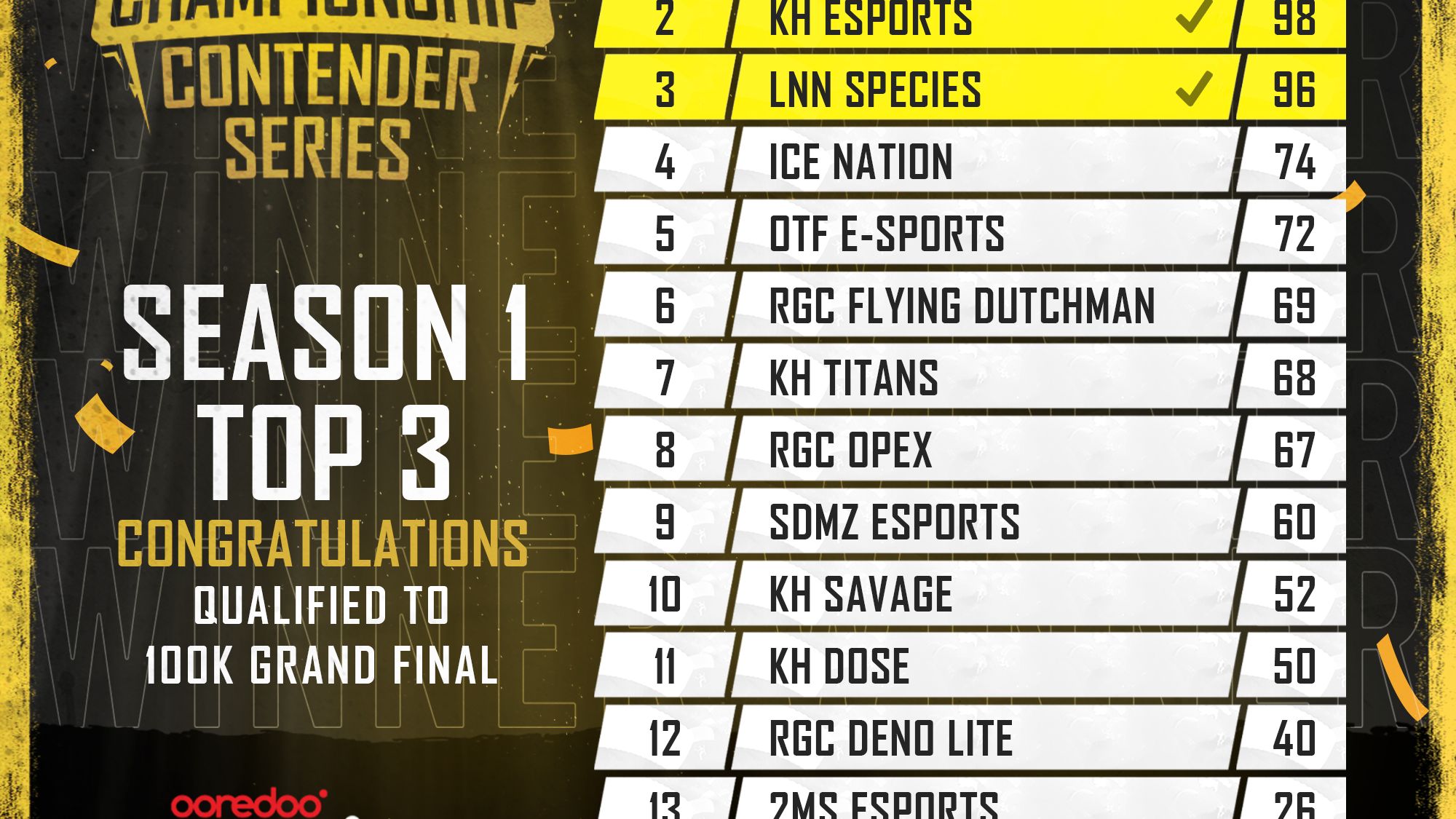 After a very competitive group stage and a semi-final stage, following 16 teams emerged to compete in the finals;
- SDMZ eSports
- RGC Opex
- E2S Akatsuki
- E2S OTF
- Ice Nation
- BLK Uneven
- Cyanide eSports
- Binary eSports
- AST X
- EGC Deno Lite
- KH Dose
- KH Ragnar
- KH Lions
- JRM Zexos
- 2MS eSports
- E2S Stella
Winners and Conclusion to Series 2
The 16 teams who qualified for the finals competed in the Series Final, which was divided into 2 tournament days.
After two days of intense battles, three teams emerged victorious from the Series 2 securing their spot in the grand 100k tournament.
- SDMZ eSports
- RGC Opex
- E2S Akatsuki
Congratulations to the three winning teams for their good sportsmanship and securing a spot in the Grand Finals!
We would also like to thank all the remaining teams for competing in Series 2. There are two more opportunities for the players to get a place in the grand finals, do not give up yet!