What is PUBG M Maldives Championship Contender Series?
The Ooredoo PUBG Mobile Championship is the biggest eSports tournament to be held in Maldives with a prize pool of MVR100,000. In order to qualify for this tournament, players must first compete in Road to 100k - PUBG Mobile Contender Series 1, 2, 3 and Wildcard Event. From each of the Contender Series 3 teams will qualify for the Maldives PUBG Championships, 7 teams from the Wildcard event, which means a total of 16 teams will be contesting for the MVR100,000 prize pool in Ooredoo PUBG Mobile Championship.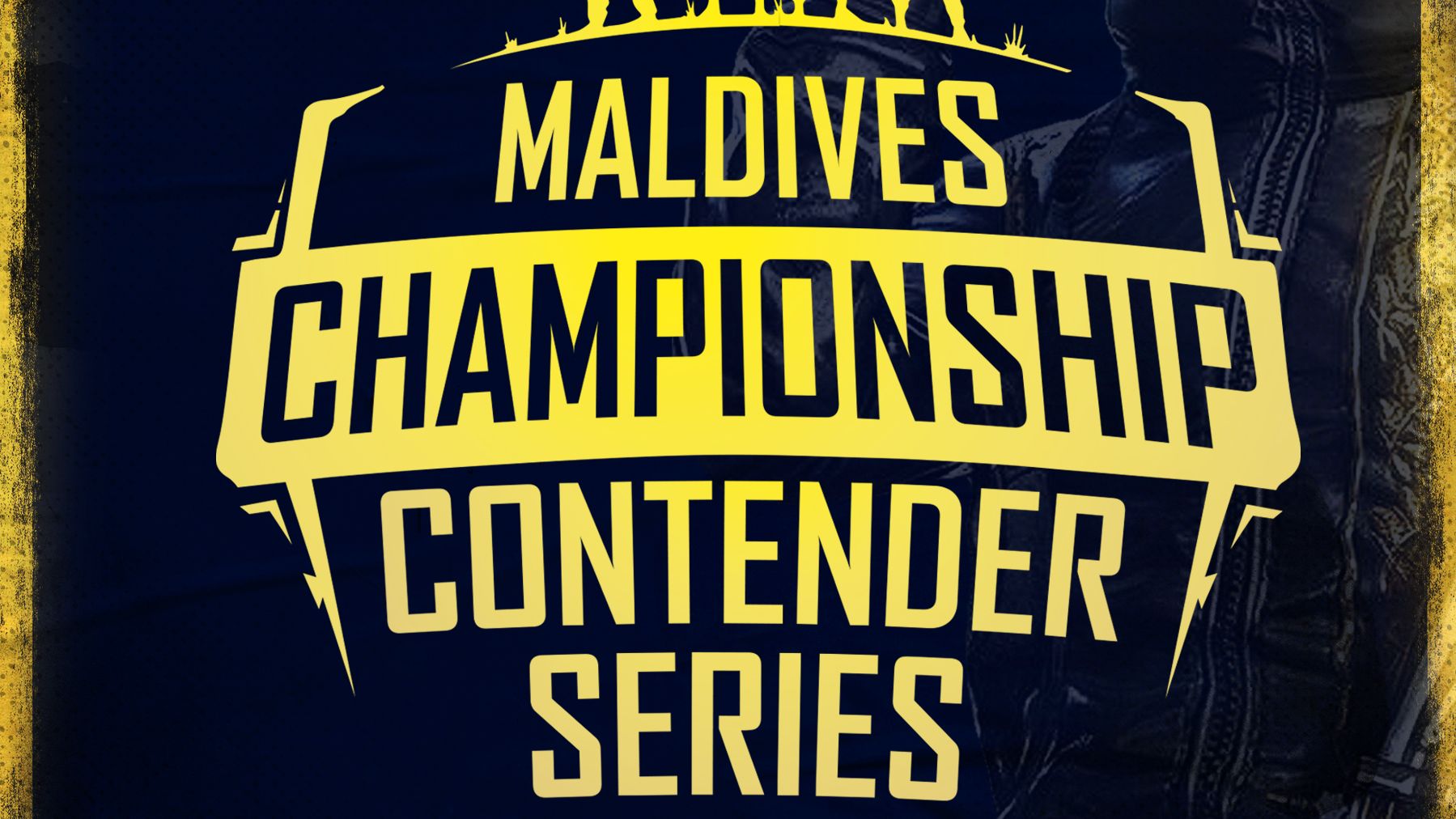 A look back at Contender Series 1
To kick-off the Road to 100k - PUBG Mobile Contender Series 1 was announced on August 4th and registrations were open till August 15th, 2022. A total of 64 teams competed in Contender Series 1 for the prize pool of MVR15,000.
Contender Series 1 had a total of 4 group stages where players qualified to the Semi- Finals by participating in a variety of different maps and an intense 4 days of the group stages.
After the group stages ended, remaining players who qualified for the next round of matches competed against each other in the Semi-Finals of the tournament, a total of 50 teams qualified for the Semi-Finals round which was played over 2 days.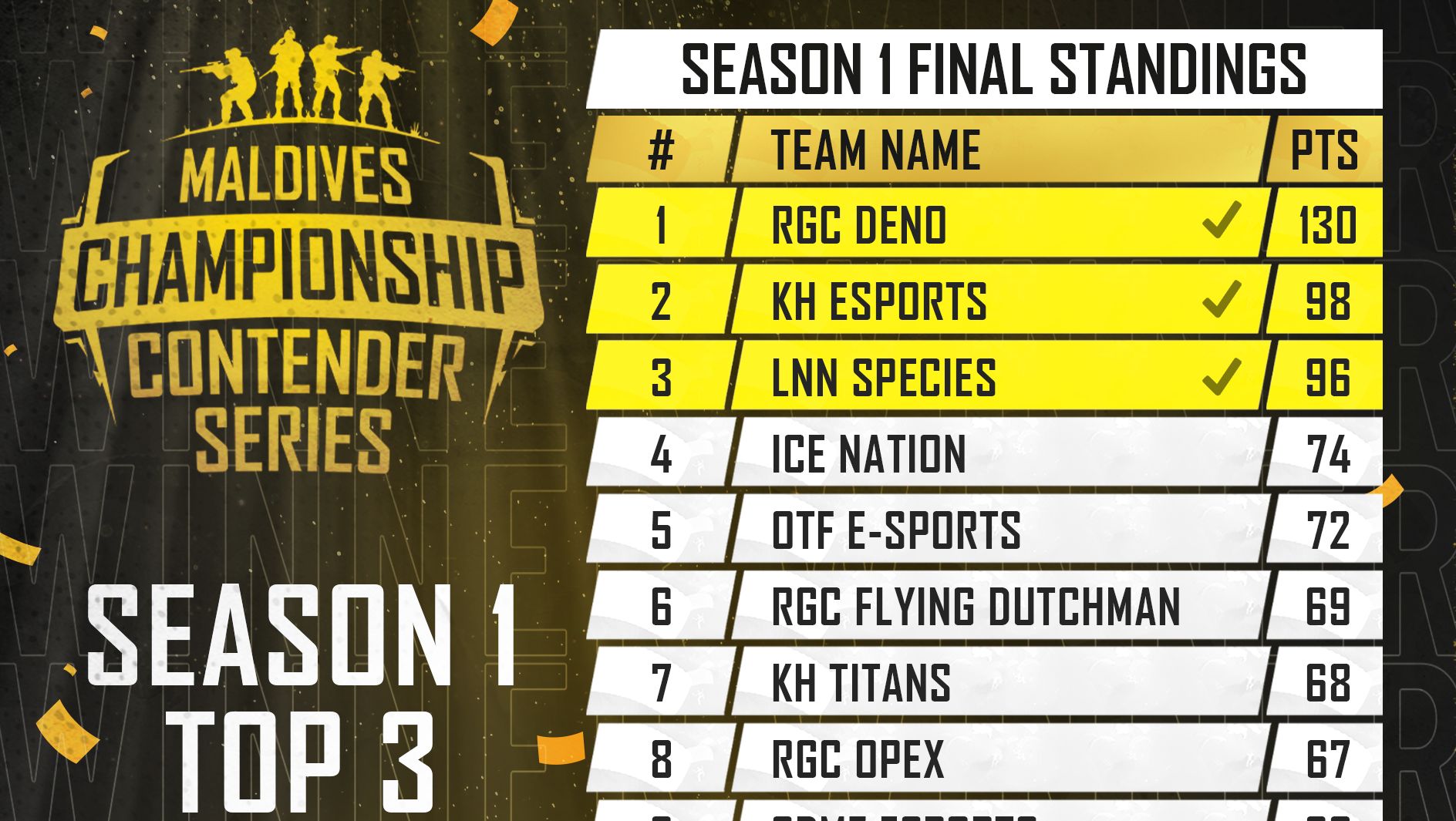 Who Won?
After intense matches filled with excitement during the Semi-Finals the remaining 16 teams qualified for the Final stage of the tournament, which was carried out over 2 days.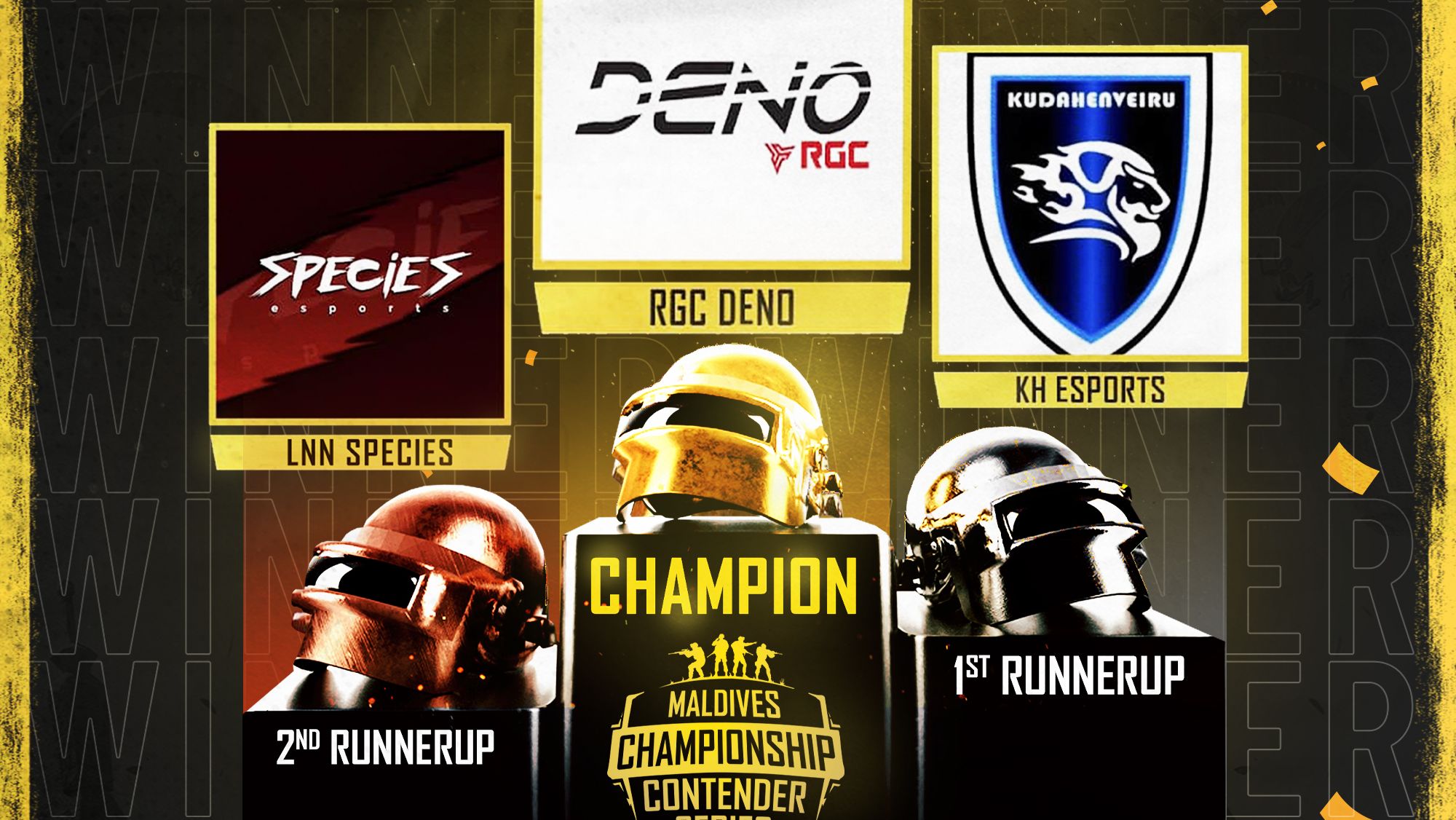 What's Next?
The remaining 16 teams competed against each other in a series of intense matches, but only the top 3 teams would qualify for the Grand 100k tournament, Ooredoo PUBG Mobile Championships.
The qualifying teams are: RGC Deno with 130 points, KH eSports with 98 points and LNN Species with 96 points.
Congratulations for the great sportsmanship and making it to the Grand Finals!

If you did not qualify, do not lose hope! We will be giving more opportunities to contest and qualify for Maldives PUBG Championships.