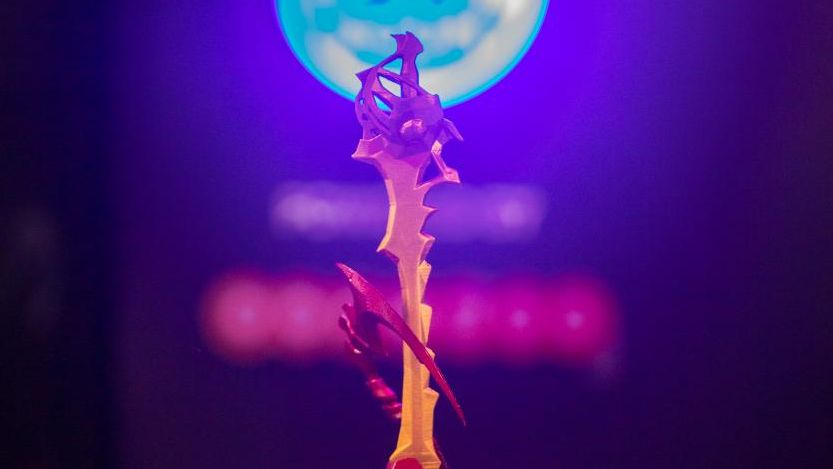 The tournament had 2 phases. In the first phase, the 8 teams competed in a league format. The 8 team are:
Monkey Boys
Scions
Hoffmenm
Oppudi Bakudi
Team R3D
Pakichu
Rolling Thunder
Scavenge
A total of 13 matches were played across the 3 matchdays in which each team played thrice. After the League stages, the tournament moved into the Knockout phase.

Out of the 8 teams, following 4 teams qualified for the knockout stages also titled Road To Divinity :
Rolling Thunder
Pakichu
Oppudi Bakudi
Team R3D.
2 matches were played in the semi-final and the winner of both matches headed to the finals while the losing two teams headed to third-place playoffs.

Before the finals begun, Game Room revealed the winning trophy which was based on "Divine Rapier" an in-game item from DOTA 2.
After an intense Grand Final, Rolling Thunder came out on top. Congratulations to the team for an amazing performance!
The 2nd, 3rd, and 4th place went to Pakichu, Team R3D and Oppudi Bakudi respectively.

Here is how the prize money was distributed among the top teams:
Rolling Thunder: 10,000 MVR
Pakichu: 6000 MVR
Team R3D: 3000 MVR
Oppudi Bakudi
You can check out the overall leaderboard at Ooredoo Nation over here


It is worth mentioning that the winning team, Rolling Thunder were the only team without a single substitute.
Once again congratulations to the winning team and the participants!



VOD of the Grand Finals!